A pergola is a type of wide-open structure featuring four support beams with a decorative roof and no walls. While the purpose of a pergola isn't primarily to provide shelter or shade, screens may be added to the walls and roof to add a touch of shade to it. Pergolas come in a wide range of designs and will make an excellent addition as a backyard embellishment for your property.
Pergola Styles And Design
Pergolas come in a wider range of styles and design options. They may be built over a deck or attached to your patio. These types of pergolas are directly fixed to your exterior wall and supported by your home. We have Free-Standing Pergolas as well. These types are not affixed to exterior walls and can be installed anywhere on your property. They serve as a sitting area and may also be installed as shade for plants or as a relaxation spot. Pergolas are commonly open top but they may feature a wide range of roof designs. An example is a gabled or pitched pergola. These have a triangular roof design offering sufficient water runoff. They may be installed over a deck, patios, hot tubs, or over an outdoor dining area. We also have lattice pergolas. These types have a roof design that allows filtered sunlight in but still keeps the space partially shaded.
What Are Pergolas Made Of?
Pergolas can be built with various types of materials. The most popular material choice for building pergolas is Vinyl. Vinyl Pergolas are quite popular for their durability and affordability. They are also quite flexible and can be used for a wide range of custom designs based on personal preferences. Pergolas can also be made of steel. These are typically stronger than vinyl types and are best suited for use in areas with harsh weather conditions since they are more likely to last longer. Steel pergolas are not as common as vinyl types.
What Purpose Do Pergolas Serve?
There are several reasons you may want to have a pergola installed. it is an enhanced outdoor living space that serves both a decorative and functional purposes. It is suitable for various use including as an outdoor relaxation spot that provides shade and comfort. A pergola allows you to spend all the time you want outdoors without having to bother so much about weather conditions. Installing a pergola would add some character and coziness to your outdoor space. A pergola is also a space-defining feature that allows you to section off different areas of your outdoor space for different purposes. E.g outdoor dining area or sitting area.
Get Custom Pergola Installation Service
If you need a custom pergola installed for your home, get in touch with us. We offer pergola design and installation services that are sure to enhance the appearance of your outdoor space. Our services are designed to suit the specific needs of our clients so you get exactly what you want from a pergola. Whether you need a large covered space to host parties or you want a shaded area to house your garden plants, we can design something for your unique needs that will fit seamlessly into your outdoor space.
Yes - we check our messages & will reply 🙂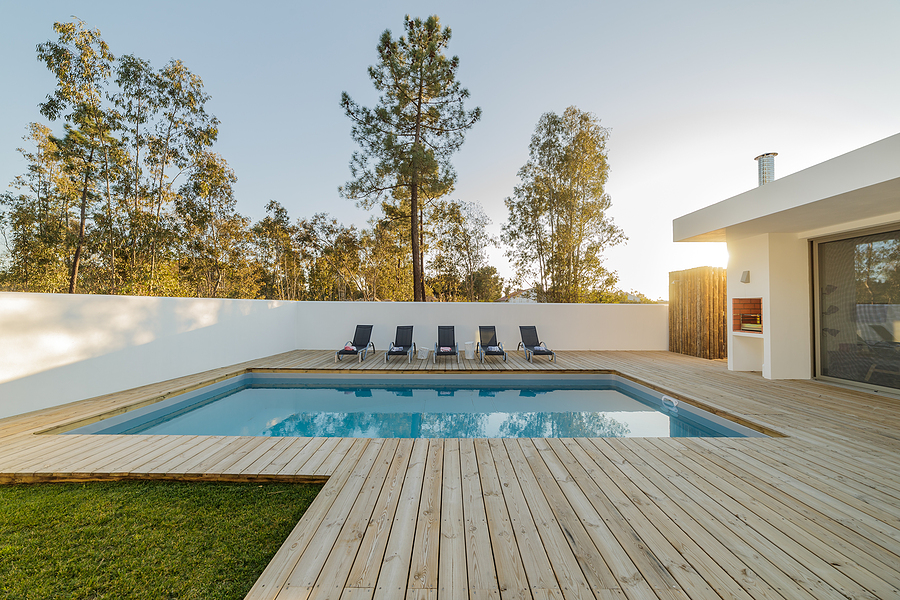 Call Us For A Free Deck Estimate